The Anders Chair honors William A. Anders (Maj Gen, USAFR, Retired), and was established by a gift to ARDI from General Dynamics Corporation
William Anders was born October 17, 1933, in Hong Kong. His father was a Navy lieutenant aboard the USS Panay, an American gunboat on duty in China's Yangtze River. During the 1937 Japanese attack on Nanking, Anders and his mother had to flee China. The same year, the Japanese attacked and sank the Panay; during the battle, Anders' father earned the Navy Cross for bravery. William received a Bachelor of Science degree from the U.S. Naval Academy in 1955. He was then commissioned in the U.S. Air Force, serving as a fighter pilot in all-weather interception squadrons of the Air Defense Command. He received a Master of Science degree in Nuclear Engineering from the Air Force Institute of Technology in 1962 and was assigned responsibility for technical management of nuclear power reactor shielding and radiation-effects programs at the Air Force Weapons Laboratory.
William Anders was selected as an astronaut in October 1963. After more than five years of training, he was named the Lunar Module pilot on the Apollo 8 mission.  In December 1968, as a crew member of Apollo 8, he was one of the first three people to leave low Earth orbit and travel to the Moon. Along with fellow astronauts Frank Borman and Jim Lovell, Anders circled the Moon ten times, and broadcast live images and commentary back to Earth. During one of the mission's lunar orbits he photographed the iconic image Earthrise.
William Anders left the civil service after 26 years of service and joined the General Electric Company (GE) in September 1977 as Vice President and General Manager of the Nuclear Products Division in San Jose, California. On January 1, 1980, he was appointed General Manager of the GE Aircraft Equipment Division with headquarters in Utica, New York. In 1984, he left GE to join Textron as Executive Vice President-Aerospace, moving to Senior Executive Vice President-Operations in 1986. He was also a consultant to the Office of Science and Technology Policy and was a member of the Defense Science Board & the NASA Advisory Council. In 1988, he retired from the Air Force Reserve with the rank of major general.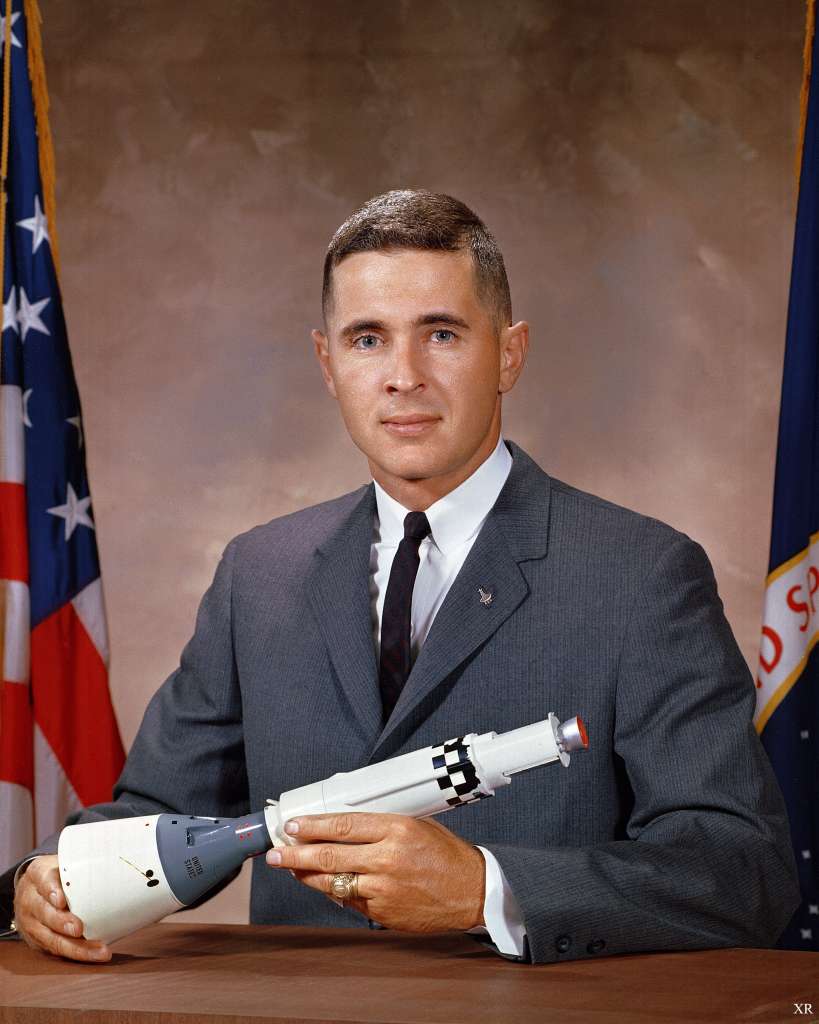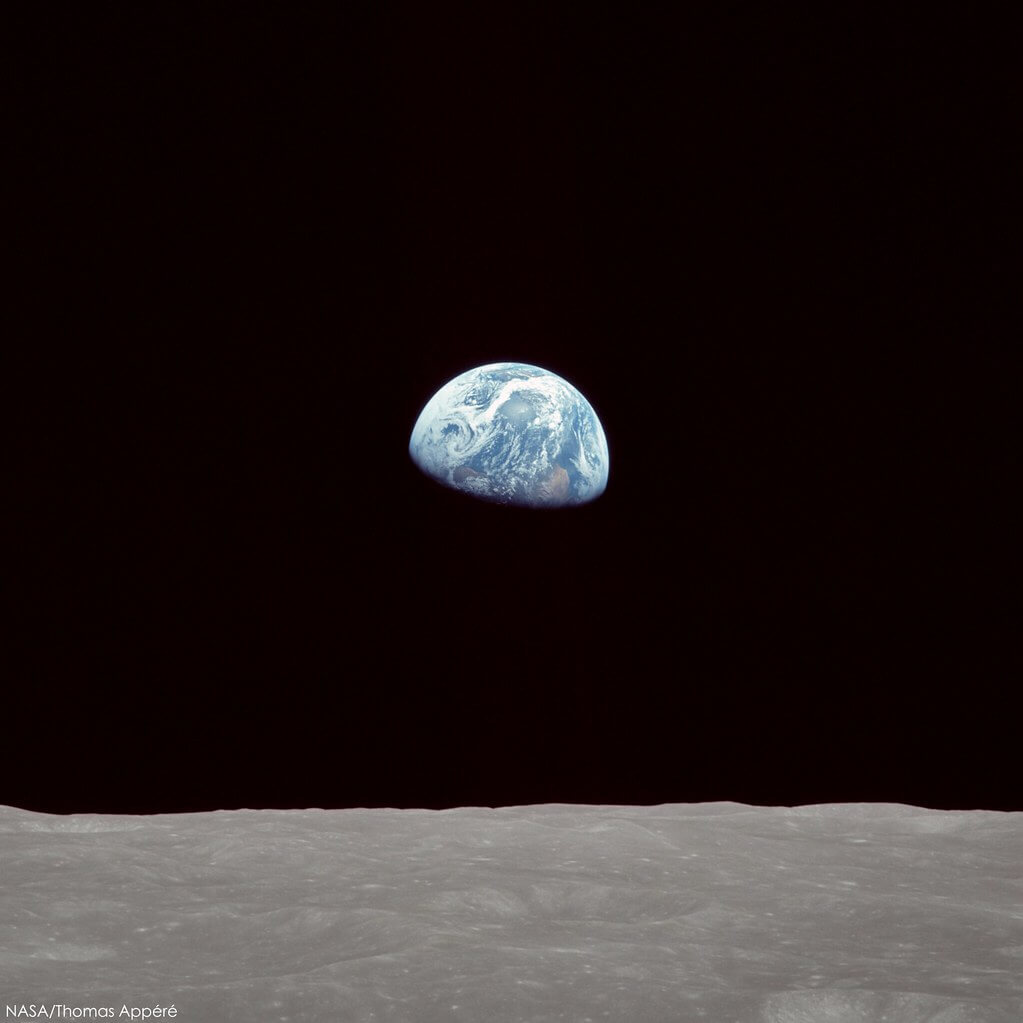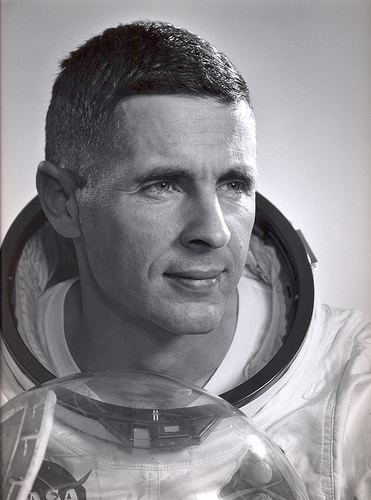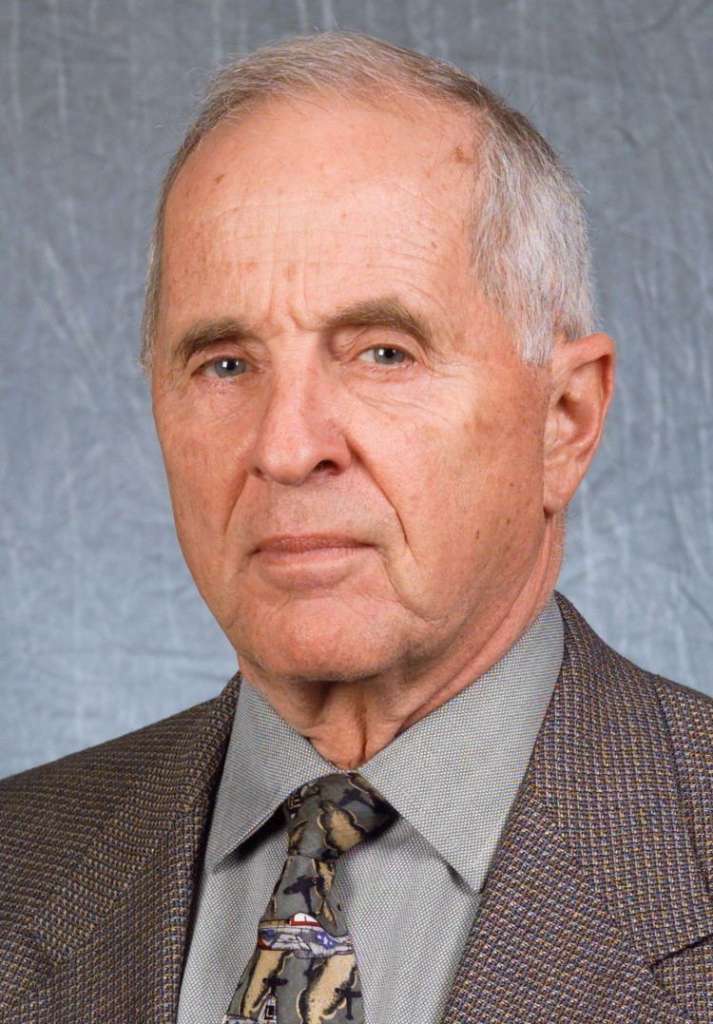 From June 1969 to 1973 William Anders served as Executive Secretary for the National Aeronautics and Space Council, which was responsible to the President, Vice President and Cabinet-level members of the Council for developing policy options concerning research, development, operations, and planning of aeronautical and space systems.
On August 6, 1973, Anders was appointed to the five-member Atomic Energy Commission where he was lead commissioner for all nuclear and non-nuclear power R&D. He was also named as U. S. Chairman of the joint US/USSR technology exchange program for nuclear fission and fusion power. On January 19, 1975, William Anders was named the first Chairman of the newly established Nuclear Regulatory Commission (NRC). At the completion of his term as NRC Chairman, Anders was appointed United States Ambassador to Norway and held that position until 1977.
General Anders became Vice Chairman of the General Dynamic Corporation in 1990 and was made Chairman & Chief Executive Office on January 1, 1991. In 1993 he retired as an employee of the corporation but remained Chairman of the Board until May of 1994 when he fully retired from company service. He holds many awards, including Distinguished Service Medals from the Air Force, NASA and the Nuclear Regulatory Commission; the Air Force Commendation Medal; the National Geographic Society's Hubbard Medal for Exploration; the Collier, Harmon, Goddard and White Trophies; and the American Astronautical Society's Flight Achievement Award.
William Anders has also been awarded several honorary doctoral degrees. He holds several world flight records and received the American Defense Preparedness Association's first Industry Leadership Award in May 1993. Anders Crater on the Moon is named in his honor.
Current Distinguished Visiting Professor
Economics and Geosciences
Dr. Marc Dippold completed a Doctor of Management at Colorado Technical University with an emphasis in leadership development, an in-residence MBA at the University of Arizona with an emphasis in economics and management information systems, and a Bachelor of Science in computer science and electrical engineering at Northern Arizona University. He was a National Defense Fellow at the RAND Corporation, leading and conducting extensive research with multi-service and multi-disciplinary teams focusing on Intelligence-Surveillance-Reconnaissance requirements derivation and Operational Training Models. Dr. Dippold is a published author of classified strategic policy RAND Reports and in the Airpower Journal presenting an excellent analysis of strategic implications and restrictions associated with the concept of "Air Occupation" of contested territory. He also received the Air University Dean's Award for Research.
Dr. Dippold was commissioned as an officer in the U. S. Air Force through the AFROTC program in 1982, serving 24 years and retiring as a Colonel in 2006. He served in a variety of global command, operational, and staff positions, to include flying the A-10 and F-16 in combat over Iraq and the Former Yugoslavia.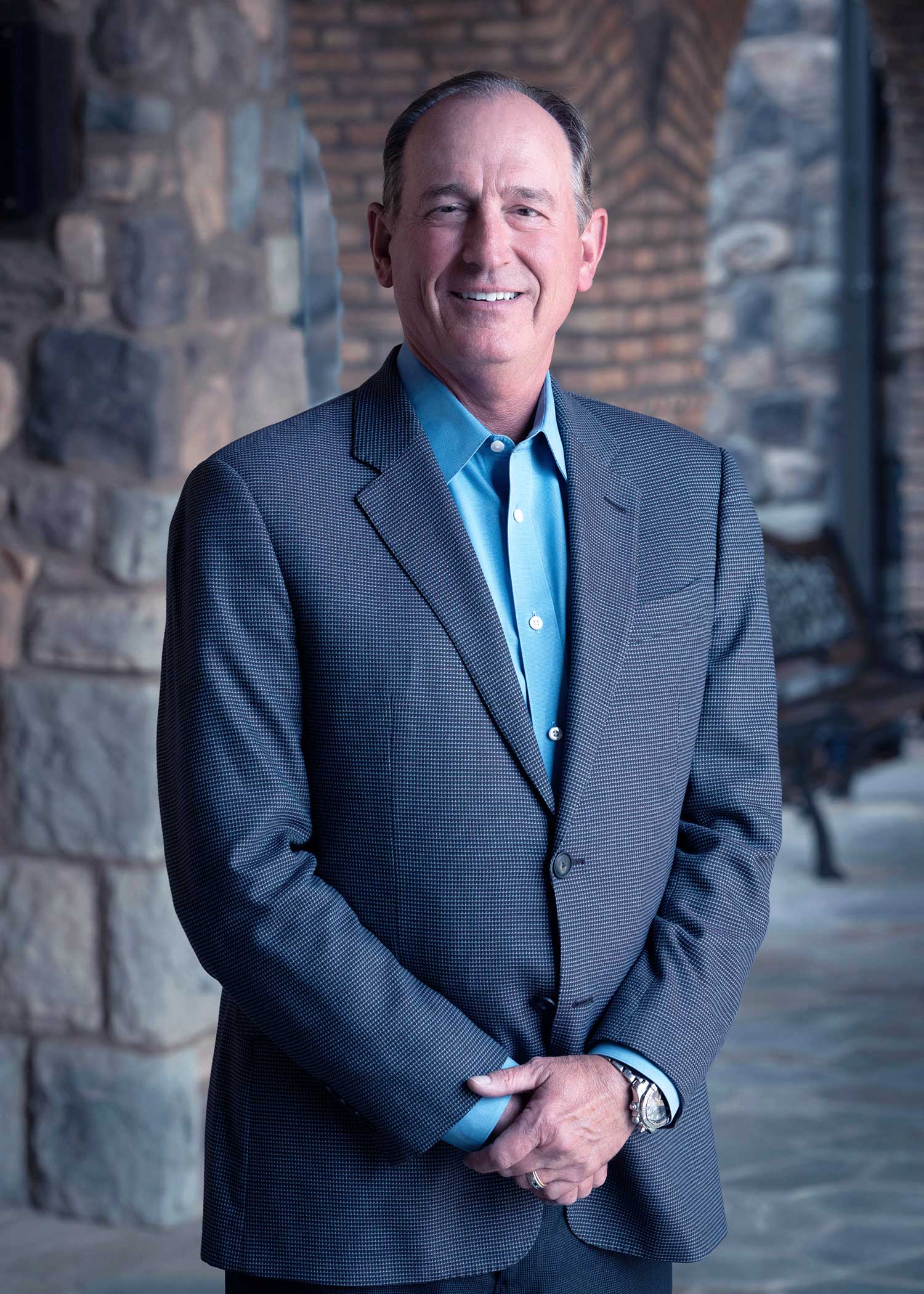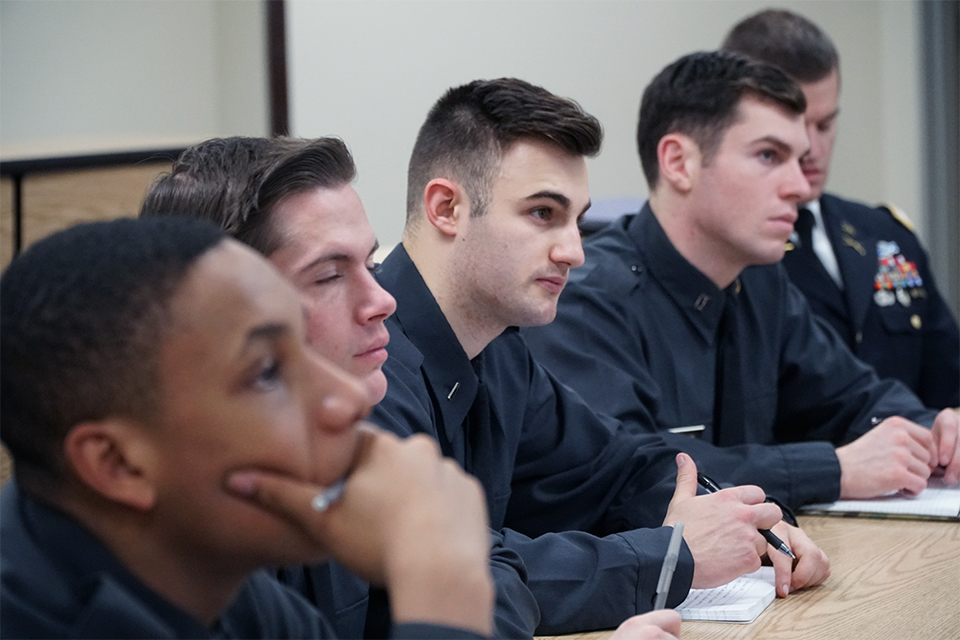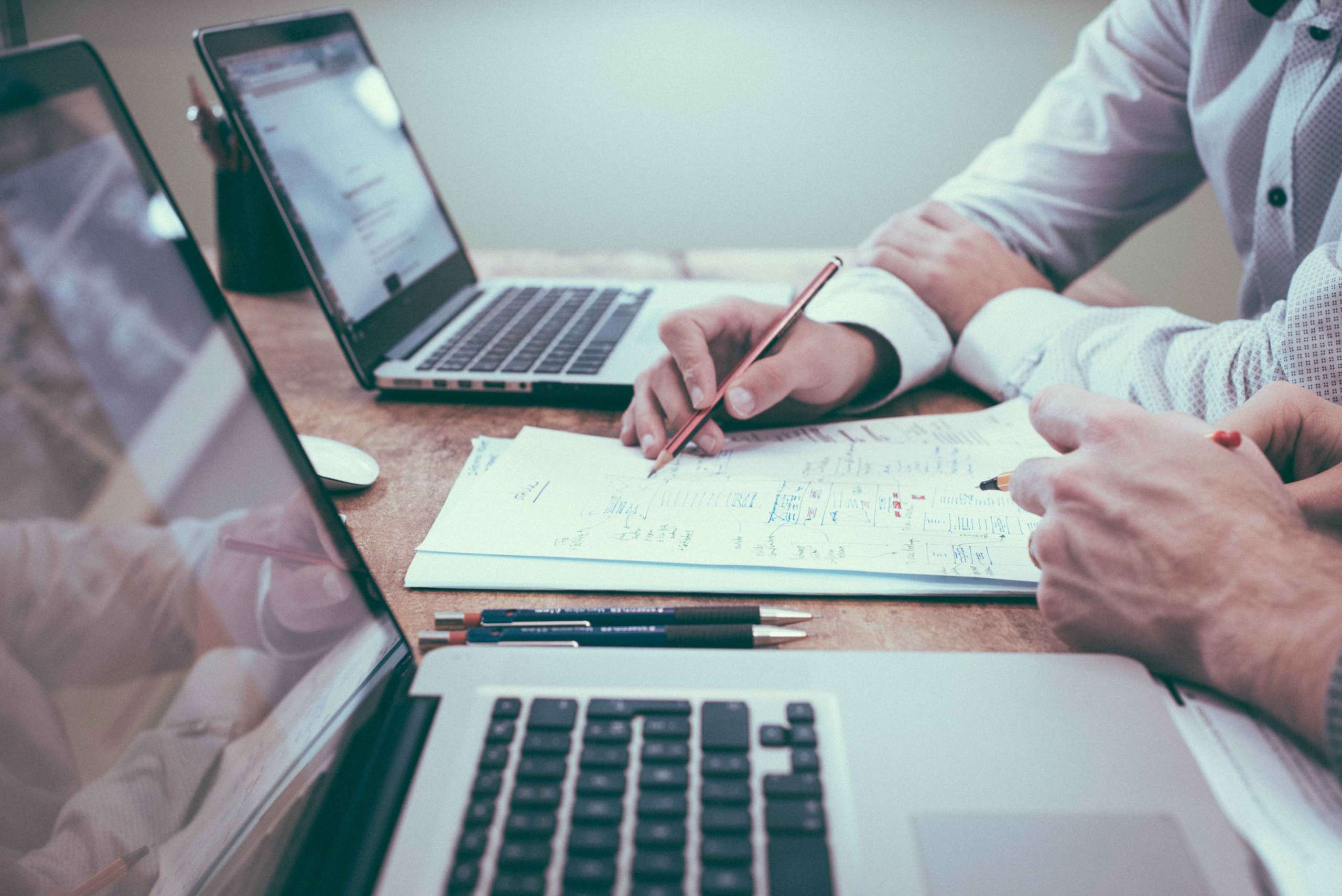 Following retirement from the Air Force, Dr. Dippold entered industry, joining Science Applications International Corporation (SAIC) and Leidos. He served in marketing, business development, program management, and executive management positions, culminating as a corporate vice president for space operations and unmanned systems. Dr. Dippold led a geographically separated cadre of senior program managers that provided systems engineering and integration, modeling and simulation, and verification, test and evaluation in support of the Military Satellite Communications (MILSATCOM), Space-Based Infrared System (SBIRS), and Air Force Special Operations Command and Air Combat Command Remotely Piloted Aircraft (RPA) programs.
As the current Anders Chair professor, Dr. Dippold is responsible for the curriculum and presentation of the capstone Defense Economics and Managerial Economics courses, which provide graduating senior cadets a better appreciation and understanding of defense economics and acquisition from both the industry and government perspective. These courses use a case study format that provides the cadets an opportunity to interact with government agencies, companies and subject-matter experts involved in the defense acquisition process.