The Rokke / Simon Chair in the Simon Center for Strategic Studies was named in honor of Dr. Ervin J. Rokke (Lt Gen, USAF, Retired), and Mr. William E. Simon. Dr. Ervin J. Rokke has a 35 year long military career, during which he served as everything from the defense attaché in the Soviet Union to the President of the National Defense University. Mr. William E. Simon was a member of the U.S. Army, a best-selling author, and was appointed the 63rd Secretary of the Treasury in 1974, serving as such until 1977.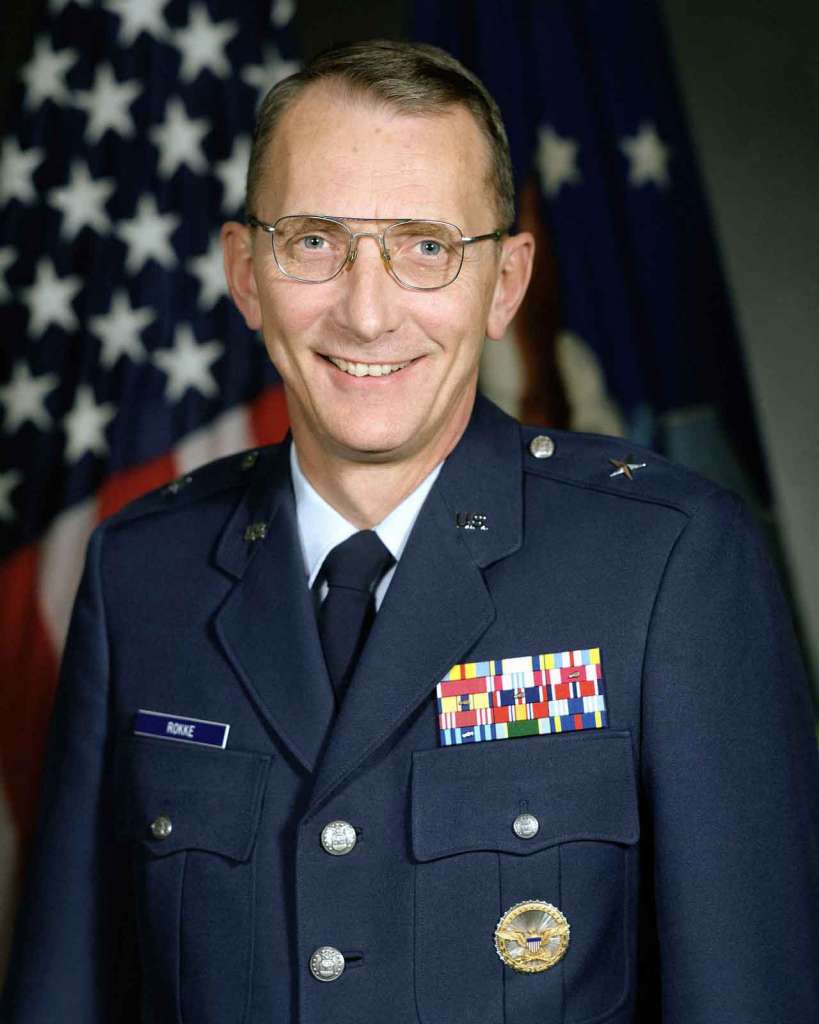 Lieutenant General Ervin J. Rokke began his storied, expansive military career with the U.S. Air Force Academy in 1962, going on to earn his Ph.D. in international relations from Harvard University. During his 35 year military career, he served in many roles, including as the defense attaché in the Soviet Union, Assistant Chief of Staff for Intelligence and serving several tours on the faculty of the Air Force Academy before being selected as Dean of Faculty.
Dr. Rokke's last Air Force active duty assignment was as President of the National Defense University. Dr. Rokke retired with the rank of Lieutenant General, after which he served for nine years as President of Moravian College in Bethlehem, PA. He also served as the President of the USAFA Endowment and completed a two year assignment as occupant of the Superintendent's Chair for Character and Leadership Development at the Academy, and holds the rank of professor emeritus of Political Science.
Dr. Rokke is a member of the Defense Intelligence Agency Attaché Hall of Fame, a recipient of the Jan Masaryk Medal of Achievement from the Czech Republic in 2006, and holds honorary degrees from Muhlenberg and Moravian Colleges in Pennsylvania and the Defense Intelligence College in Washington, DC. He is a member of the Intelligence Science Board, the Advisory Council for the Education and Training Center of the United States Institute of Peace and the Council on Foreign Relations, and is co-chairman of the Board of Visitors for the Defense Language Institute in Monterey, California.
William Edward Simon served in the U.S. Army and earned a B.A. in government and law from Lafayette College in 1952. That same year, he joined Union Securities. Additionally, he served as Vice President of Weeden & Company before becoming senior partner in charge of the Government and Municipal Bond departments at Soloman Brothers.
In 1974, President Nixon appointed him 63rd Secretary of the Treasury, a post to which he was re-appointed by President Ford and held until 1977. Following his time in the government, Mr. Simon co-founded Wesray Corporation and WSGP International. In 1988, he established William E. Simon & Sons, a global merchant bank. During his remarkable career, Mr. Simon served on the boards of over 30 companies including Xerox, Citibank, Halliburton and United Technologies.
Mr. Simon was an active member of the United States Olympic Committee for over 30 years. He served as Treasurer before going on to serve as President of the U.S. Olympic Committee.
Mr. Simon was a passionate philanthropist who considered the opportunity to serve those less fortunate than he a God-given privilege and responsibility.
Mr. Simon was committed to the American heritage of constitutional government and private enterprise. He sought to strengthen this heritage during his 23-year tenure as President of the John M. Olin Foundation and as a trustee of several think tanks, including The Heritage Foundation and the Hoover Institution. He was the author of two best-selling books on the theme of freedom, A Time for Truth (1978) and A Time for Action (1980).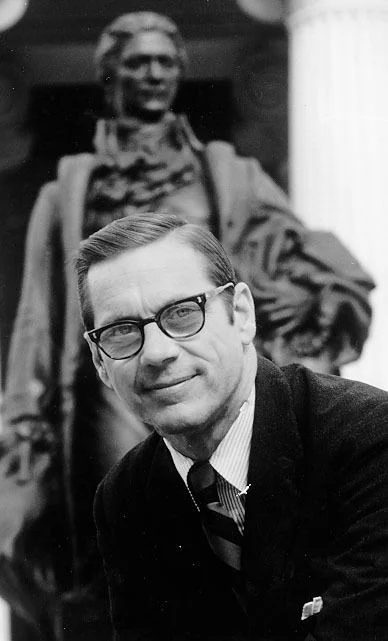 Current Distinguished Visiting Professor
Mr. Thrall's career encompasses distinguished service as Deputy Assistant Secretary of Defense. He is an experienced leader and strategist who has made contributions across academia, the Department of Defense, and throughout the national security enterprise. Most recently, he served as the Associate Director and Scholar in Residence at the University of Colorado Boulder, College of Engineering and Applied Science, Technology, Cybersecurity, and Policy Program.
Prior to holding that position, Mr. Thrall served in the Department of the Army, Defense Intelligence Agency, Office of Naval Intelligence, and the RAND Corporation. He holds a BA in East Asian Politics and Security, and a MA in International Diplomacy. Mr. Thrall's expertise, teaching experience, and background in national defense and strategy are assets to the mission of the United States Air Force Academy and the Rokke / Simon Center for Strategic Studies.