The William Lyon Chair in Professional Ethics was established by gifts made to ARDI in recognition of the national service and leadership of Major General William Lyon (USAF, Ret).
Major General William Lyon
Major General William Lyon, without question, led an achievement-filled life. Even more impressive is the fact that General Lyon's many accomplishments are wide ranging, as he made his mark as a successful businessman, a decorated member of the military and an active supporter of the community.
Primarily known for his philanthropy, support of the arts, new home construction business, and extensive historical automobile collections, Major General William Lyon was also the third Chief of Air Force Reserve, once owned half of airline AirCal, and served as Chairman of the Board of the Orange County Performing Arts Center. William Lyon was always an active supporter of community organizations, serving on numerous boards. He was a huge supporter of the Air Force Academy having served as the United States Air Force Academy Research and Development Institution (ARDI) Chairman of the Board, Chairman (and later Chairman Emeritus) and Director of the USAF Falcon Foundation, as well as a member of the Air Force Academy Foundation.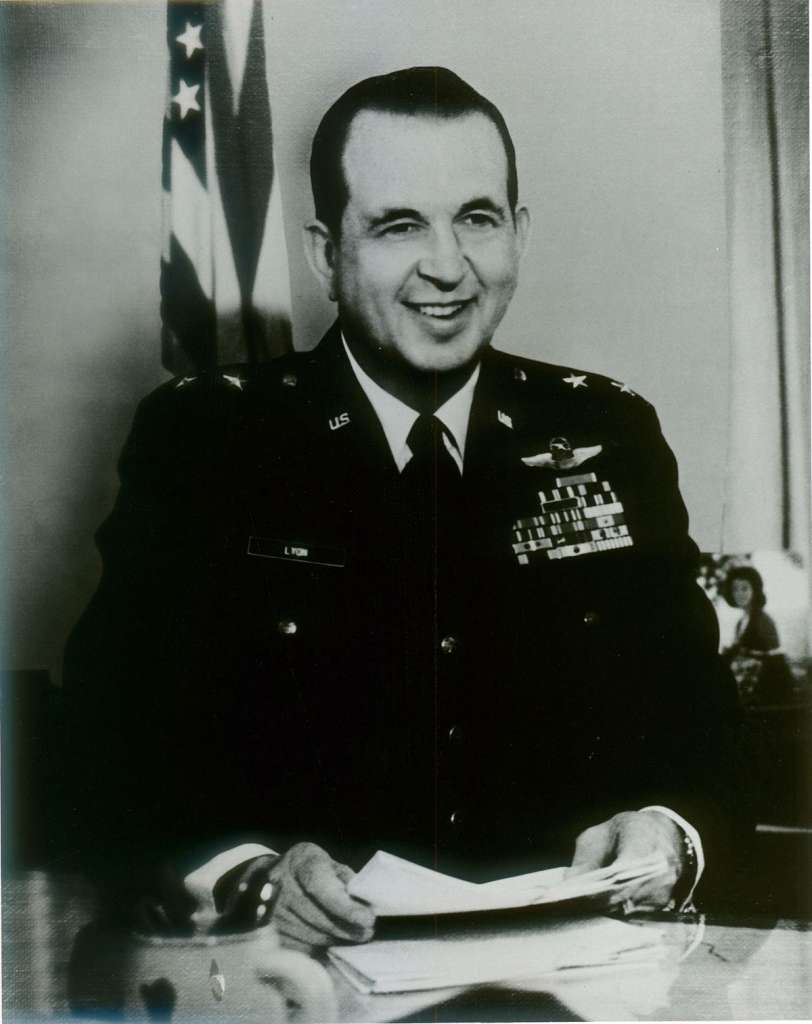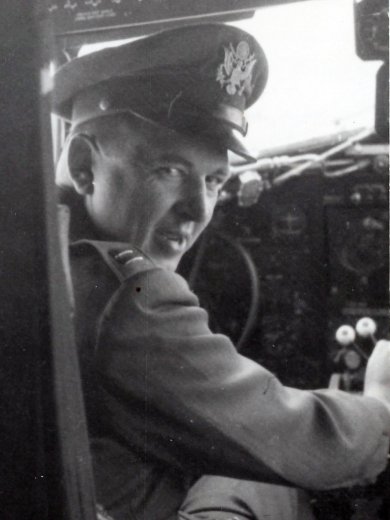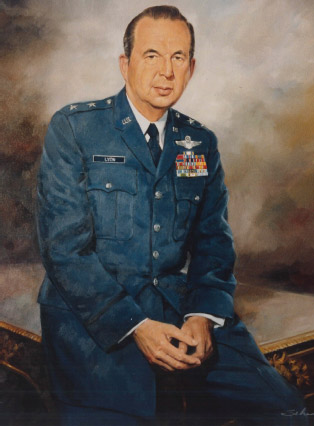 General Lyon enlisted in the U.S. Army Air Corps as a reservist in 1943 and continued serving as a civilian flight instructor until he received a direct appointment as a flight officer in June 1944. During World War II, he was assigned to the 6th Ferrying Group and ferried aircraft to the Pacific and European theaters. In 1945 he was assigned to the North African Division of the Air Transport Command, returning to the United States in 1946. In 1947 he was commissioned as a second lieutenant and participated in various Reserve assignments until his voluntary recall to active duty in 1951. He was then assigned to Headquarters Air Training Command as a staff pilot and was later transferred to the Military Air Transport Service, flying air evacuation and ferrying missions. In 1953 he volunteered for a tour of duty in Korea and flew 75 combat missions in the C-46 and C-47. From 1954 to 1963, General Lyon was assigned to various positions in the Reserve and served as a flight commander and operations officer. In 1963 he was named commander of the 929th Tactical Airlift Squadron, March Air Force Base, Calif., and subsequently served as commander of the parent unit, the 943d Tactical Airlift Group.
General Lyon was assigned as mobilization assistant to the commander, Sacramento Air Materiel Area, McClellan Air Force Base, Calif., in June 1970, and in February 1972, he became mobilization assistant to the commander, Fifteenth Air Force at March Air Force Base. In March 1974 he was appointed mobilization assistant to the commander in chief, Strategic Air Command, Offutt Air Force Base, Neb., where he was involved in the planning of the transfer of designated KC-135 units to the Reserve Forces. In April 1975 General Lyon was ordered to active duty to serve as chief of Air Force Reserve, Headquarters U.S. Air Force, Washington, D.C.
He was a command pilot. His military decorations and awards include the Legion of Merit, Distinguished Flying Cross, Air Medal with two oak leaf clusters, Presidential Unit Citation, Air Force Outstanding Unit Award, Combat Readiness Medal, Armed Forces Reserve Medal with hour glass device, and the Republic of Korea Presidential Unit Citation.
In addition to his remarkable military service, he was a successful businessman. More than 50 years ago, William Lyon started building homes for returning military personnel and others attracted to the Golden State. This modest effort evolved to become William Lyon Homes, Inc., which is now one of the nation's largest home builders. Headquartered in Newport Beach, William Lyon Homes has constructed more than 75000 new residences in Arizona, California, Nevada and Colorado.
General Lyon's business success wasn't limited to home building. During the 80s, General Lyon established a multifamily real estate company to further diversify his real estate holdings. Today, three privately-held companies, Lyon Capital Ventures, Lyon Realty Advisors and Lyon Management Group, acquire, develop and manage over 10,000 apartment units. In 1981 he and a partner purchased AirCal, a regional air carrier based in Newport Beach, California. General Lyon served as their Chairman & CEO until 1987 when he merged AirCal with American Airlines. His love of flying then led him to purchase Martin Aviation, a fixed based operator, at John Wayne Airport in Orange County, California, as well to establish Lyon Air Museum. Most recently, General Lyon, along with other investors, opened Commercial Bank of California, which he chaired.
William Lyon generously shared his business expertise by serving on the boards of several companies. He was a retired director of American Airlines.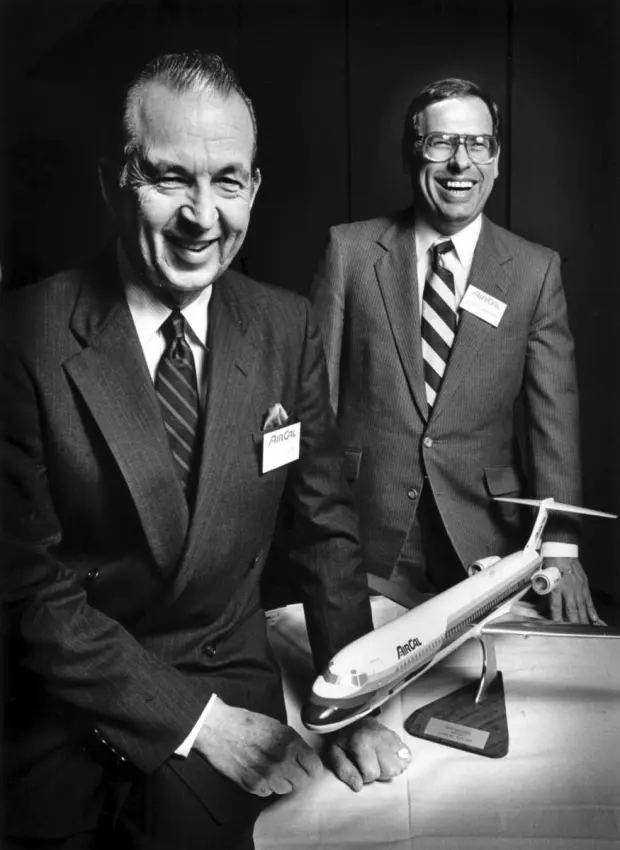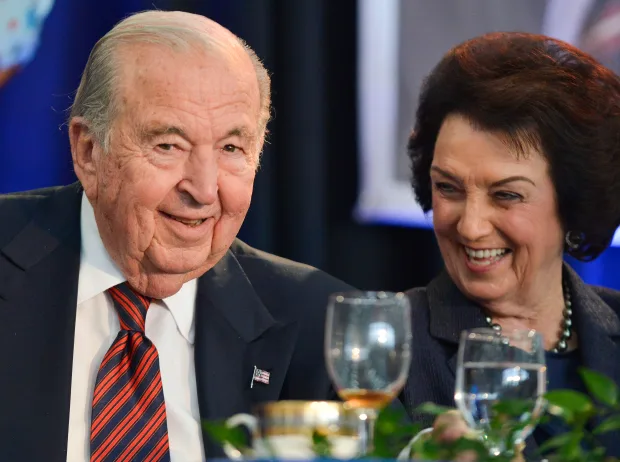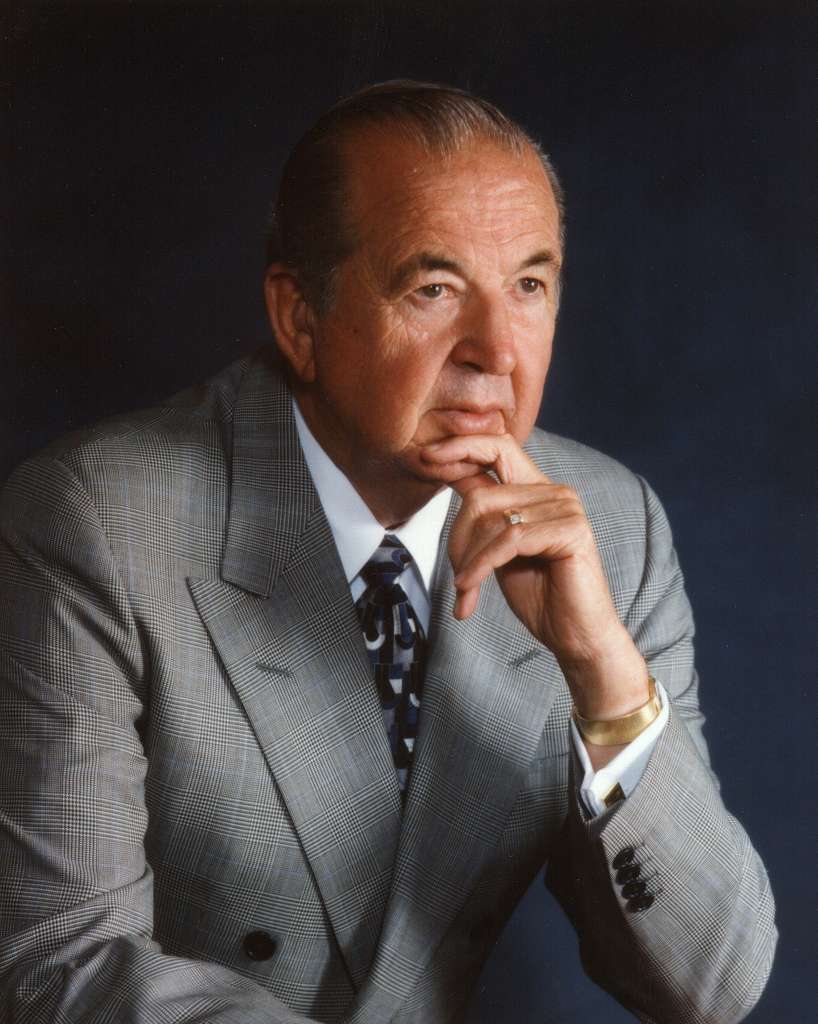 Given his long history of achievement, William Lyon deservedly received numerous honors, including: the United States Air Force Academy Distinguished Service Award (November 2005); Ernst & Young's National Entrepreneur of the Year Award (Real Estate category, November 2005); Operation Smile's Corporate Humanitarian Award (October 2005); USC Marshall School of Business Leadership Award (September 2005); Distinguished Public Service Award presented by the Chairman of the Joint Chiefs of Staff (May 2005); Chapman University's Presidential Medal in Business and Entrepreneurship Award (2004); and, Honorary Doctorate of Humane Letters from the University of Southern California (May 2002).
General Lyon passed away in May of 2020, and is survived by his wife, Willa Dean Lyon, and their five children and six grandchildren. His impacts on the communities, families, and people he touched will be forever remembered.
Current Distinguished Visiting Professor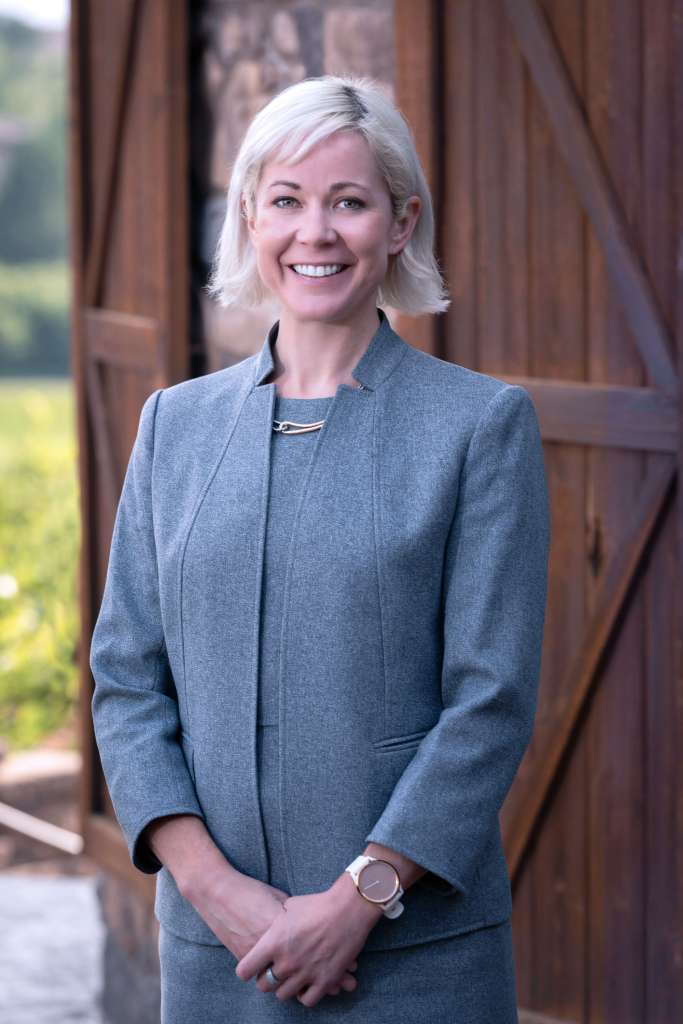 Ashley Anderson earned her JD from Yale law school and served as an associate at Williams & Connolly, LLP in Washington, DC. During law school she served as a clerk for the US Court of Appeals, Seventh Circuit, and interned with the Veterans Legal Services Clinic.
Anderson has served as an intelligence officer and deployed to active duty in Iraq. In addition to active duty as an intelligence officer, Anderson has also served as a philosophy instructor. Anderson's Master's of Philosophy degree was obtained through the honorable sponsorship from the Academy's Graduate Scholars Program, which launches the brightest minds from the Air Force Academy immediately to graduate school. In 2006, Anderson was honored as top cadet in philosophy and excelled in her graduate studies at the University of Texas at Austin.