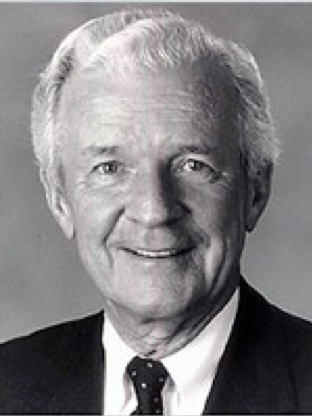 CHAIR DESCRIPTION
THE ROBERT F. MCDERMOTT CHAIR IN ACADEMIC EXCELLENCE
The McDermott Chair was established by a gift to ARDI by USAA, honoring its chairman and chief executive officer. A graduate of the US Military Academy at West Point, Robert F. McDermott (Brig Gen, USAF, Retired) served with distinction as a fighter pilot in WWII, earned a Harvard MBA and taught first at West Point and then at USAFA. In 1957 he became USAFA's first Permanent Professor and, in 1959, its first permanent Dean of the Faculty. Gen McDermott was awarded numerous honorary doctorates and was inducted into the American National Business Hall of Fame.
The ``Dean's`` Chair
A generous donation from USAA established the McDermott Chair in March of 1989. Each year, the Dean of the Faculty formulates a plan for spending the proceeds from this endowment; thus, the McDermott Chair is unofficially known as the "Dean's Chair." The uses of the Chair include the following areas: salaries and expenses of visiting scholars; faculty development; exploiting educational technology; additional learning opportunities for cadets; and improving academic library resources.
The McDermott Chair has been used in the recent past to fund the salaries of technology tutors, who were employed to enhance the knowledge and skill of cadets in their use of technological tools. In addition, the McDermott Chair funds a variety of faculty development activities, including the highly acclaimed Faculty Orientation and the annual Course Design Retreat. The McDermott Chair also funds a faculty research award named in honor of General McDermott.
Department
- USAFA Department of English and Fine Arts
- Expenses of Visiting Scholars
- Faculty Development
- Educational technology
- Academic Library Resources
- Additional Learning Opportunities for Cadets