The Philip J. Erdle Chair in Engineering Science was fully endowed by gifts to ARDI from Carolyn Knies Erdle and the International Education Foundation in honor of Dr. Philip Erdle (Brig Gen, USAF, Retired).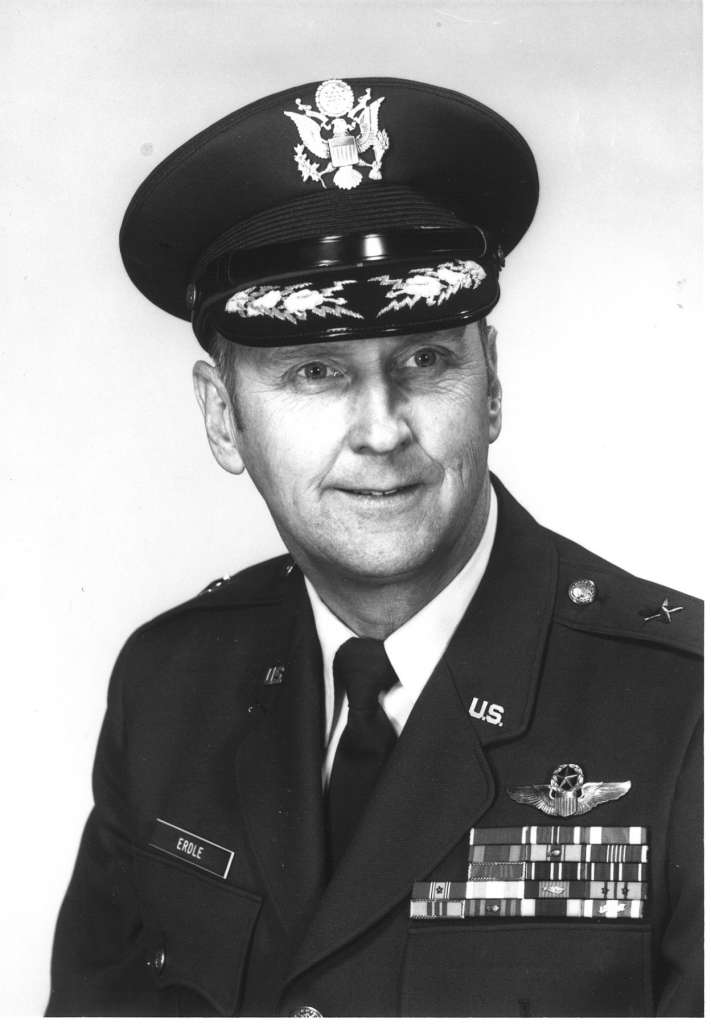 General Erdle was a career Air Force officer, entrepreneur, and philanthropist. A native of Bethlehem, PA, he earned a Bachelor of Science degree from the U.S. Military Academy and entered the fledgling U.S. Air Force. General Erdle was a command pilot, flying dozens of aircraft throughout his Air Force career, most notably the F-84, F-100, and T-33. He earned a master's degree from the University of Michigan and his doctorate from the University of Colorado.
Having miraculously survived a horrific crash in an F-84, his Air Force career put him on a path to a new passion and began a lifetime of support to the newly formed U.S. Air Force Academy. General Erdle was among the first academic cadre instructors when the U.S. Air Force Academy opened its doors at its permanent location in Colorado Springs. He spent the remainder of his military career at the Academy, which notably included a return to flying status. 
General Erdle's career at the Academy was truly remarkable and diverse in his impact on the Air Force's future leaders – mechanics instructor, baseball coach, NCAA representative, and Vice Dean of Faculty. He was the youngest colonel in the Air Force when he was appointed the Academy's 13th Permanent Professor. He served as the Permanent Professor of Engineering Sciences (1964-1965) and subsequently as the Permanent Professor for the newly designated Department of Engineering Mechanics (1965-1973). He also served as the 6th Vice Dean of the Faculty (1973-1979) and held the title of Permanent Professor Emeritus. Following his retirement from the Air Force in 1979, General Erdle worked for the Bechtel Corporation, establishing an educational system in Jubail, Saudi Arabia for the Bechtel operation. While with Bechtel, he managed numerous education and construction contracts that helped transform the educational system of Saudi Arabia.
Upon returning to Colorado, he founded the International Education Foundation, mentoring small, minority owned businesses in a first-of-its-kind business incubator in Colorado Springs. In 1984, General Erdle co-founded the Academy Research and Development Institute (ARDI), establishing and managing endowed professorial chairs for the Air Force Academy. He later served as ARDI President and CEO. General Erdle and ARDI have been major supporters of the Dean of Faculty and the Air Force Academy mission for more than a quarter of a century. In recognition of his contributions, General Erdle was named an honorary member of the USAFA Association of Graduates and was also a recipient of the Superintendent's Award for Distinguished Service to the United States Air Force and the Air Force Academy. In 2002, the Philip J. Erdle Chair in Engineering Science was designated in his honor. He was a visionary leader for the Air Force Academy academic program.
General Erdle passed away in May, 2013, at the age of 82. He was devoted to his wife of 61 years, Carolyn, and his five children and 15 grandchildren. He was always quick with a joke and generous to a fault, always eager to help those less fortunate than he. He is missed dearly by his family and friends, and by the thousands of Air Force Academy cadets and officers whose lives he touched.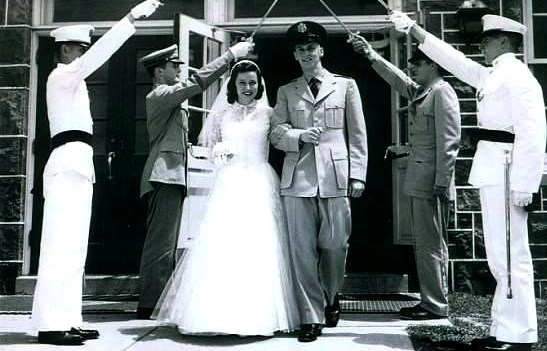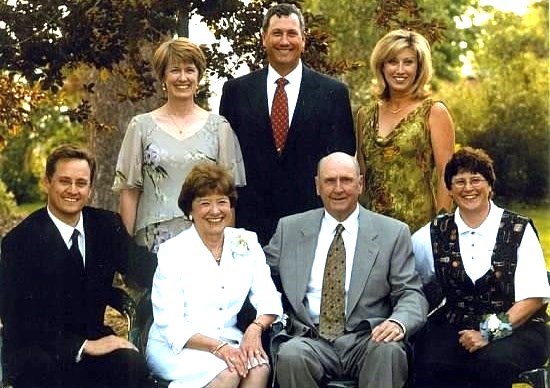 Current Distinguished Visiting Professor
Mr. Burbank is a distinguished engineering leader, senior technical fellow, educator, aviator, astronaut and spaceflight mission commander with an extensive record of achievement in systems design and
development as well as highly complex, mission-critical flight operations. As a career Astronaut, Mr. Burbank will bring exceptional experience to share across USAFA's engineering division. He holds master's degrees in Aeronautical Engineering and Systems Engineering and a bachelor's degree in Electrical Engineering.  Mr. Burbank has robust international, national and industry technical engagement on the International Council on System Engineering (INCOSE), the American Institute of Aeronautics and Astronautics (AIAA), the Connecticut Academy of Science and Engineering and the International Council on Environmental Systems (ICES).